Prize Levels
$5 in Nebraska Lottery Coupons* and commemorative magnet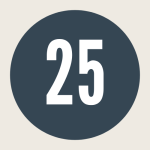 Visit Nebraska calendar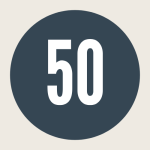 Nebraska Passport campfire mug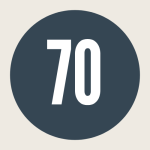 Passport Champion t-shirt and luggage tag as well as an additional $45 in Nebraska Lottery vouchers*
Additional Champion kids prize: Nebraska Passport Frisbee
*NOTE: Participants must be 19-years old or older by October 1, 2022 to receive lottery vouchers. Parents cannot receive vouchers on their child's behalf.
Please allow up to 12 weeks after the conclusion of the program (Dec 23) for delivery of prizes through the mail. Nebraska Tourism works with select prize vendors and prize fulfillment services to offer the highest quality prizes and the timeliest delivery, but the prize ordering and mailing process takes time. We appreciate your patience.
2023 Donations
PRIZE DRAWINGS FOR PARTICIPANTS WHO REACH 70 STOPS
Winners will be drawn and notified in November 2023.
Omaha Steaks Monthly Steak Box
One Combo Meal a Week for a Year from Runza Restaurants
Two-night cabin stay at select Nebraska Game & Parks properties; two packages available
PRIZE DRAWINGS FOR PARTICIPANTS WHO COLLECT AT LEAST 1 STAMP
$300 worth of Nebraska Lottery Scratch tickets
Two-night cabin stay at select Nebraska Game & Parks properties
Prize donations from current and past Passport stops (listing on NebraskaPassport.com)
Rules
Simply visit as many of the Passport stops as you wish, get stamps, then turn those stamps in for prizes. There is no purchase necessary to receive Passport stamps.
There is no age limit to participate.
One prize entry per person. Each individual can submit their own booklet prize entry sheet and/or have one digital app account. No purchase necessary.
People in the same household can receive prizes if they submit their own prize entry forms and/or have their own app accounts.
You have from May 1 to September 30, 2023 to collect stamps. Your booklet prize entry must be postmarked by October 7, 2023.
It is acceptable to collect both digital and booklet stamps. Digital stamps are automatically recorded, once "stamped", under the name you used to set up your app account. Once a digital stamp is collected, you are automatically given credit; no further action needed. At the end of program, turn in your prize entry sheet and booklet stamps will be added to your digital stamp totals.
How does getting booklet stamps work?
It's easy! When you visit any of the destinations listed in this booklet, be sure to collect two stamps—one next to the destination name in the booklet itself (that's for you to keep), and one on the prize entry sheet tucked in the back pocket of this booklet (that's what you'll turn into Nebraska Tourism).
To receive your stamp, simply enter the Passport stop and let the staff members know you are a Passport participant. There is no purchase necessary to receive your stamp.
Can I get Passports stamped for people not present?
No, you MUST be present to get your Passport stamped. The Passport stops have strict orders not to stamp booklets for people not present.
What do I do if a Passport stop is closed when I arrive?
It is HIGHLY ENCOURAGED to plan your Passport stop visits during their business hours. Selfies and digital stamps are the only acceptable alternatives to physical stamps. Keep in mind that many Passport stops are small businesses and may need to change their hours or close for a period due to unavoidable circumstances.
What if I don't have the app and have to visit a stop when it's closed?
You can submit "selfies" (a picture of yourself) in front of the location. If there are several people in your group, you can take one group selfie and everyone will get credit. Print your selfies and submit them with your prize entry sheet and mark selfie. You can also turn them in here: https://nebraskapassport.com/submit-selfies