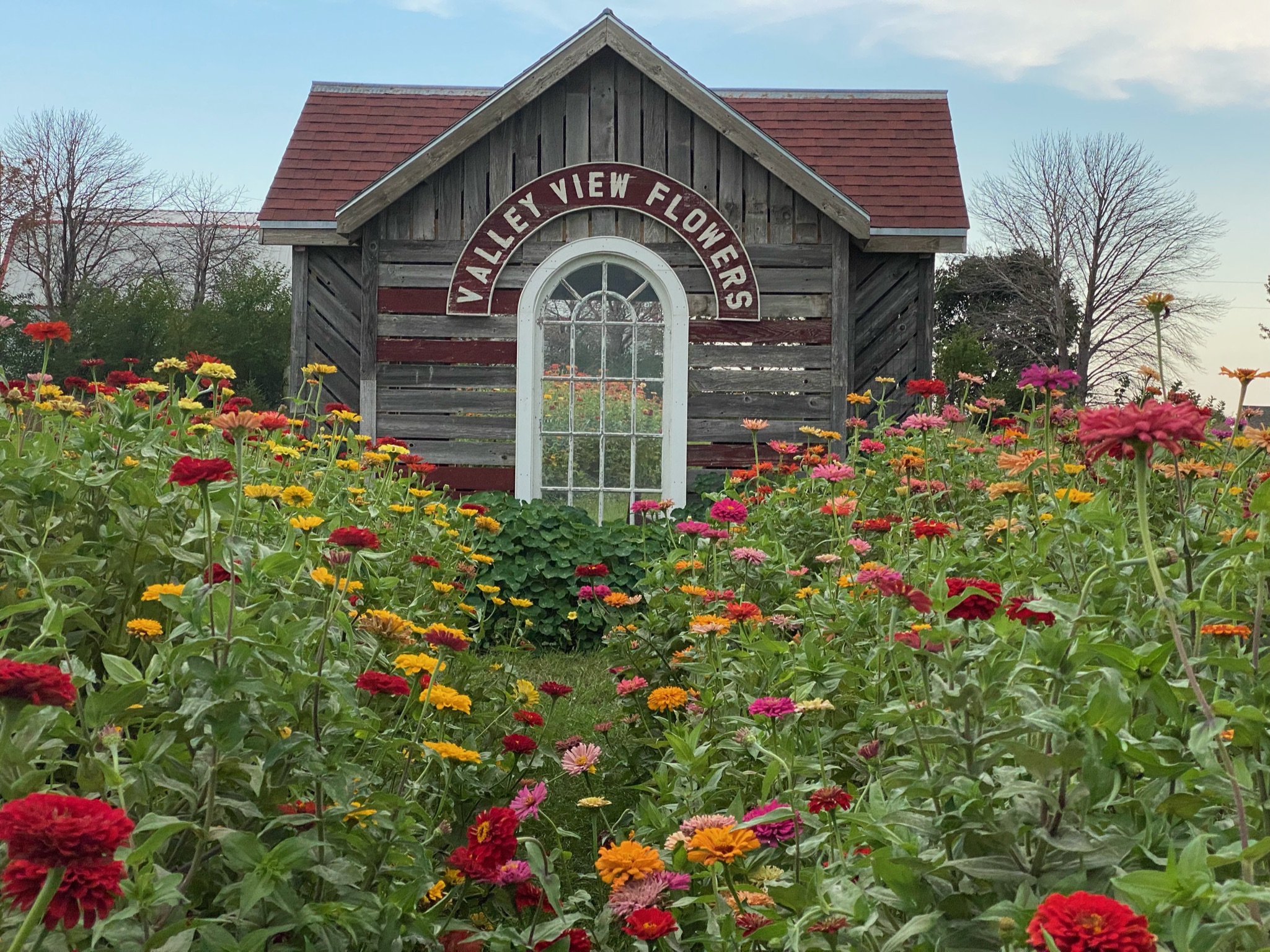 Albion
This "U-pick" flower farm is a mecca of flowers and many garden structures built with repurposed materials that give a unique experience.  Visitors will pick their own bouquet in a rural setting that offers nature and miles of views. Flowers begin to bloom in June.  
2671 State Hwy 91 | Mon-Tues 9a.m.-5p.m.; Wed-Thurs, by appointment 5-9p.m.; Fri-Sat 9a.m.-8p.m.; Sun 12-6p.m.
This stop is not open from May 1-26.  During this time, the physical stamp will be located at Timeless Foral, 354 W Main St in Albion, open Mon-Fri 9a.m.-5p.m.