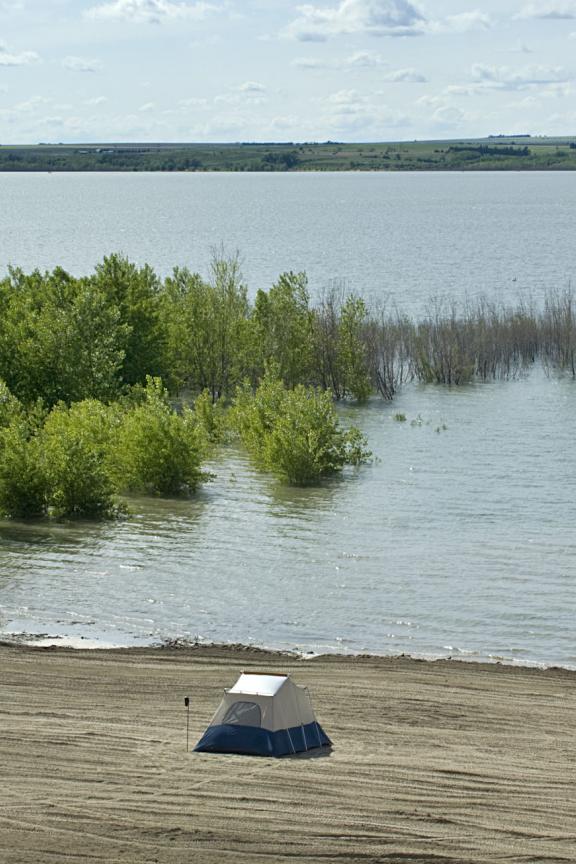 Conquer The Outdoors At These Nebraska Camping Spots!
Camping is one of the few times you can genuinely say it's just you and nature. Regardless, however you choose to camp doesn't really matter because we can probably agree on one thing; as far as hobbies go, it's one of the best. So, grab your tent or hook up your camper trailer, because you'll want to scope out these great locations around Nebraska where you can sleep under the stars!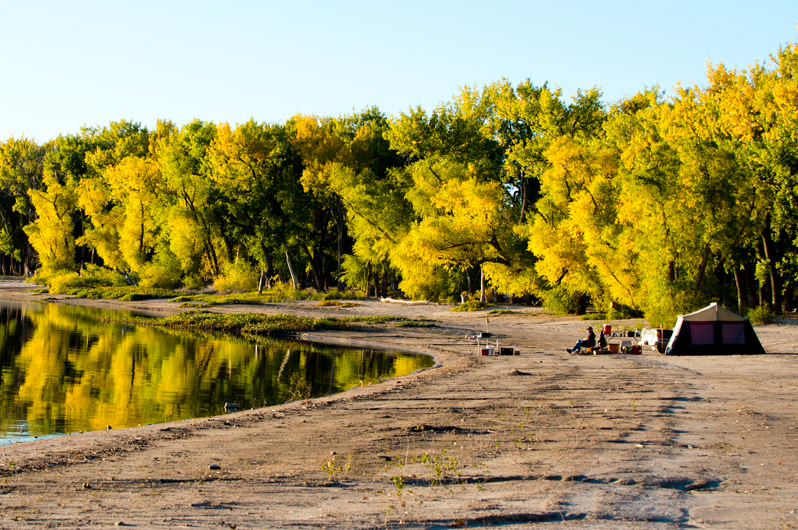 Clocking in at 2,158 acres, this lake is the largest body of water in Nebraska's Panhandle! Only a 15-minute drive from some hiking at Scotts Bluff National Monument, this spotless campground also has full-electric AND primitive sites! Waking up to the beauty of the morning light spreading across western Nebraska is well worth a visit here.
Did you know that the tallest waterfall in Nebraska and the darkest night skies in Nebraska are only an hour apart? Both sights offer incredible camping opportunities, so regardless of which one you choose, you won't be disappointed. Merritt Reservoir is home to some of Nebraska's best fishing – walleye, crappie and white bass are frequent catches. Smith Falls is the perfect start point for canoeing and kayaking on the Niobrara!
Adventurers from all walks of life will love these two close-together camping locations in northwest Nebraska's Pine Ridge. Chadron State Park offers more than 100 miles of trails for horseback riding, mountain biking, and hiking! Meanwhile, Fort Rob is chock-full of learning opportunities for history buffs, while the buffalo and longhorn herds offer sight-seeing for the wildlife lovers visiting the area.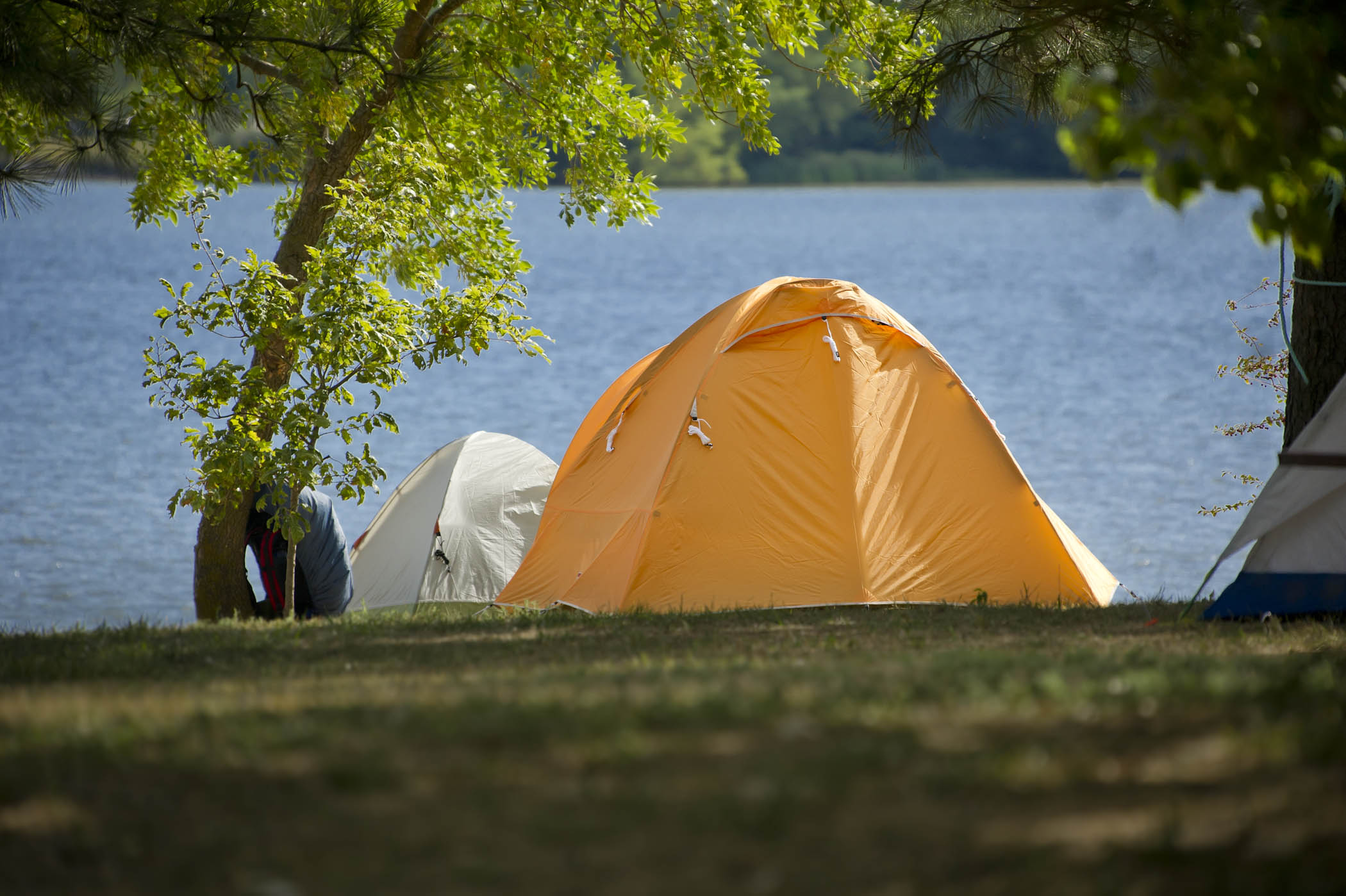 If you're looking for a campsite close to the capital city, Pawnee might be just what you're looking for! The campground has tons of sites ranging from primitive to all-weather concrete pads with electrical hookups. Camping is more fun with others, so grab some burgers, a friend or two, and spend a night just relaxing by the water!
The second-largest reservoir in our state, Lewis and Clark is smack dab in the middle of northeast Nebraska's border with South Dakota! Cabins are available for those who prefer glamping, but traditional campsites are offered as well. Known for bird watching, Lewis and Clark SRA is an amazing place to submerge yourself in nature, whether you're out on the water or among the trees.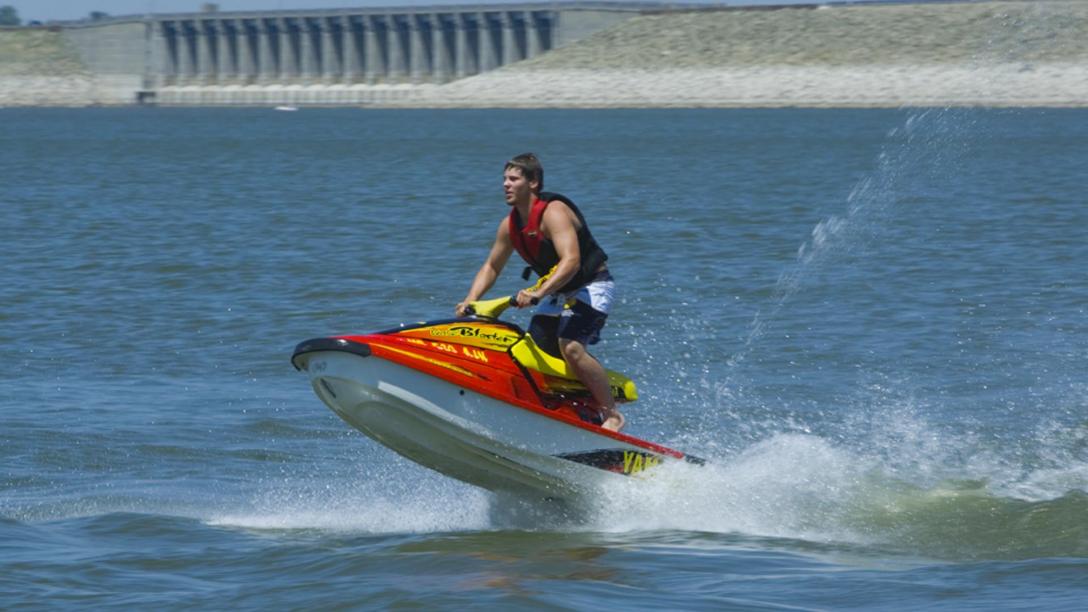 These lands are operated by the U.S. Army Corps of Engineers, so while you may not need a State Park permit, there is still a permit required to launch a boat and a fee for camping. This is Nebraska's second-largest lake (13,250 acres) behind Lake McConaughy, and there's plenty of space for everyone here whether you're tearing it up in your boat or fishing from the shore.