Dude Ranch Guest Stay: Our Heritage Guest Ranch
Ride horseback, mend fences or just enjoy the views—plus a few surprises—on a northwest Nebraska guest ranch.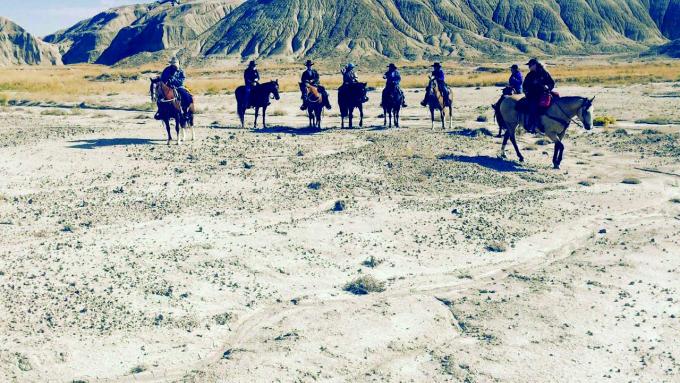 Driving through northwest Nebraska on my way to Crawford, I'm amazed by the landscape. Alien from the state's rolling fields and pastures, white limestone bluffs topped by dark trees run ragged across the bottom of a never-ending sky. Deep gullies rip through grass-topped plains.
Imagine my surprise to learn that someone lives in such a place, at once so desolate and so pretty. Meet Jean Norman. In 1887, her great-grandparents, immigrants from Sweden, homesteaded this land. Today, Jean and her husband own and work the place where grasslands, badlands and the Pine Ridge, a series of pine-covered hills, come together. They call it Our Heritage Guest Ranch, and you're welcome to stay a night or two . . . or more.
I retire to a two-room accommodation near the ranch's horse arena. The cozy unit features Western- and Plains-style art as well as furniture made by Jean. Outside, horses rest in corrals and graze on grasslands. Jean invites her guests to bring their horses with them, or take to the saddle on one of the ranch's horses. 
She also teaches natural horsemanship and leads rides across Our Heritage's 3,600 acres, including multi-day trips for groups. Solo travelers and small groups can request the all-inclusive ranch experience, including horsemanship, meals and lodging.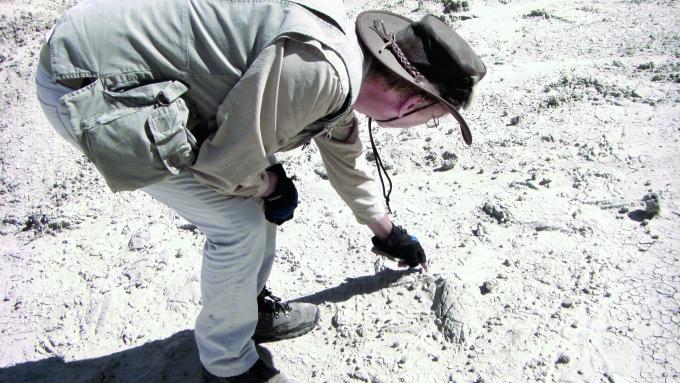 Of course, guests can pitch in with regular chores such as inspecting and repairing fences, haying and working with lambs and calves. But like the surrounding landscape, some ranch activities might surprise you. Our Heritage hosts art and holistic health retreats in addition to single- and multi-day fossil hunts along "the wall." That's what locals call the rambling line of 60-foot-high bluffs that define the ranch's pine ridge. I step out of my room and gaze at "the wall," imagining how it must feel to explore it. Jean employs an expert guide to identify what guests find and can keep. Among the fossilized discoveries: sheep-like oreodonts, hyaenodon (similar to hyena) and saber-toothed cats that lived 30 million years ago. Yet, there are few places where I feel content just standing still. Jean's corner of northwest Nebraska, with its unique beauty, is one of them.